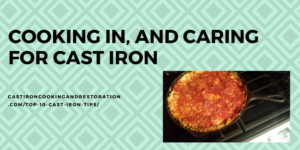 Some years ago, more than a decade now, I found myself dissatisfied with my cookware. It was cheap, the surface flaked and it didn't last. I couldn't put it in the oven, and it was not a joy to cook with a cheap, non-stick skillet. There had to be something better I said to myself!
Luckily, I was able to get on the internet and find out about cast iron. It's durable and heavy they say, but expensive! It takes a bit of a learning curve to be able to successfully cook in cast iron. The cooking properties are very different from your fast-heating skillets you may be used to.
So what does it take to be successful at cooking in cast iron? Patience! My number one tip is to be sure to preheat your pans thoroughly before cooking. There are some exceptions with baking. This is the single biggest tip I'll leave you with today. Depending on your stovetop, you may need to preheat for 2-4 minutes on medium to medium high.
Happy cast iron cooking to you!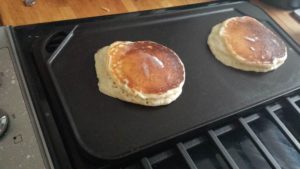 USA Cast Iron Items
Amazon Kitchen Products for Canada
Amazon Kitchen Products for UK
Links Zu Beliebigen Amazon Shopseiten
Amazon de France
Link A Qualsiasi Pagina Su Amazon.It
Please follow and like us: