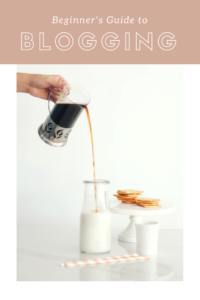 Did you know you can try Tailwind for free?! What? And no credit card required!
I've recently started using Tailwind Try Tailwind for Free Now! and my Pinterest and Instagram have instantly exploded! It's a bit of a learning curve, but it's very easy to add and link accounts. For example, I have two domains and I was able to easily add both Pinterest and Instagram accounts to Tailwind. Now, with Instagram, it's a slightly manual process through your phone, but it's not too bad and it seems like every time I share on Instagram now, bam! I get a ton of likes and followers. Also, the program directs you how to create the best Instagram posts and allows you save lists of hash tags, awesome sauce!
See a Demo of Tailwind's Instagram Hashtag finder here:
Now if you're interested in starting a blog, self-hosted is the way to go. Why? Because if you're on a free site, you do not own the content or the domain and it could be difficult to monetize. I use Bluehost Bluehost Web Hosting and it's a sweet deal with WordPress built in as the software, basically it's all the framework you need in one shot. It's easy to create your "official" domain email address too, and that helps you get approved for more affiliate programs, because, hey, you're legit!
For Plugins for WordPress, the number one plugin to install immediately is SEO or Search Engine Optimization. The plugin I recommend is Yoast and it's free. Others recommend All in One SEO. What will SEO do for you? Make you visible on Google, and the proper SEO will make your page rank higher to people searching for your products or services. Installing a good SEO plugin will also facilitate sending your sitemap to Google.
And how about a great crash course to get your feet wet? I started off with this course myself Free 5-day Blogging Course and it opened the doors to a lot of great information.
For email marketing, I highly recommend ConvertKit as do many other successful bloggers. Get started here: ConvertKit Many bloggers mention that they wished they had started earlier on their email lists.
If you're looking for a simpler option in email, try Mailer Lite. MailerLite is the simplest email marketing tool for small business. Forget complex settings and unnecessary features. MailerLite is so easy, that anyone can create and send beautiful email newsletters, manage subscribers and track results.
For graphics, you can't beat the free resources available through Canva.com. Many pictures are available inexpensively too. You don't have to be a graphics wizard to use it either.
Save
Save
Save
Save
Save
Please follow and like us: