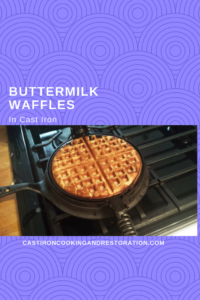 May contain affiliate links below.
Ingredients
3 large eggs, separated
1 3/4 cups buttermilk (Can use a combination of milk, buttermilk, and a small amount of sour cream)
1/2 cup (8 tablespoons) butter, melted and cooled to room temperature, plus a little extra to butter the waffle iron
2 teaspoons vanilla extract
1-1/2 (6 oz) cups King Arthur pastry flour OR 1 3/4 (8.5 oz) cups King Arthur Unbleached All-Purpose Flour
1/2 cup Cornstarch (about 2.5 oz)
2 tablespoons sugar plus 1 teaspoon to beat the egg whites
1 teaspoon baking powder
1/2 teaspoon baking soda
1 teaspoon fine sea salt
Instructions
Separate the eggs. Beat the egg whites with a pinch of salt and gradually add a teaspoon of sugar. Beat to soft peaks.
In a medium-sized mixing bowl, beat together the egg yolks, buttermilk, melted butter, and vanilla.
In a separate bowl whisk together the dry ingredients.
Combine the wet and dry ingredients, stirring just until nearly smooth; a few small lumps may remain, then fold in egg whites. Let sit for about 10 minutes while you preheat the waffle iron.
Depending on your stove and/or waffle iron, preheat each side for 2-4 minutes then turn heat down to medium to medium-high. Take a pastry brush and some butter and brush the paddles. You'll only need to do this once or twice, after that, no need. Pour about a 1/2 cup batter into the center, close the paddles slowly and wait about 2 minutes, then flip. Keep warm in a 250-degree oven.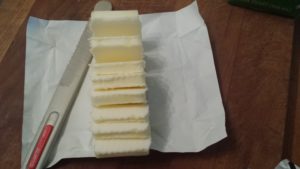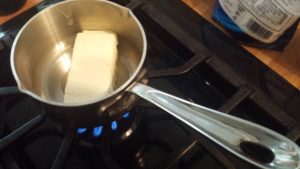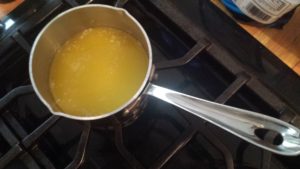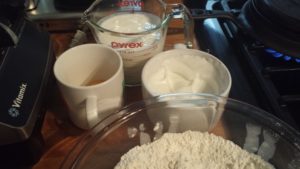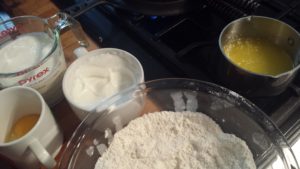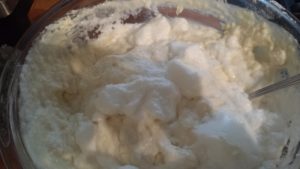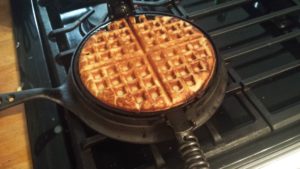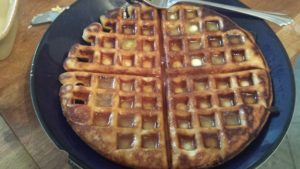 Save
Save
Recommended Products
Save
Save
Save
Save
Save
Save
Please follow and like us: